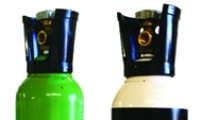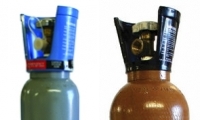 Bottled Gas - no rent - no contract
As a stockist for Adams Gas (the original rent-free gas bottle supplier) we supply all of our gas cylinders on a rent-free basis. This means we do not charge a recurring fee for bottle rental – there is no rental, and no contract to tie you in either.
The rent-free system:
When you first buy gas, there is a one-off bottle deposit to be paid on the cylinder.

For refills you only pay for the gas supplied in the exchange cylinder.

Return of an undamaged cylinder equates to a full refund of the initial bottle deposit.

There are no other costs, except for delivery when required.
Delivery:
Generally we deliver gas bottles to all locations within 10 miles of our premises for £8.95 + VAT. Areas covered:
Sutton Coldfield

Birmingham
For delivery over 10 miles please contact us for a quote.
How to order:
We welcome your enquiries by telephone or by email.
Please contact us to arrange a visit, place an order for delivery, or simply to discuss your requirements.
NEON AUTO LTD
276 Lichfield Road
Sutton Coldfield
West Midlands
B74 2UG
Phone:
0121 308 8582
Fax:
0121 275 6203
Mobile:
07921 694 606
Email:
E&OE. Copyright © 2020 Neon Auto Ltd. Company No. 07530275